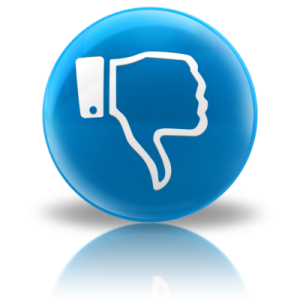 It's just a two letter word, but it remains one of the most difficult words to express to many of us: NO. Do you have difficulties in using it sometimes when you know it is the right word to use? Are you so considerate to others that you wrap your "NO" into various vague arguments leaving room for hope, interpretation and a sense of guilt with yourself?
What happens if someone tells you "NO" upon a request? Are you understanding of others when they say "NO" to you? I sometimes compare this to asking someone for help: Asking someone for help could cause a feeling of disturbance, neediness and weakness. What happens if someone asks for your help? Do you really get irritated and perceive the other person as needy and weak?
The opposite often occurs, you feel a level of trust and would genuinely like to help if you can, or refer the person to somebody else. Along this parallel, when someone tells us "NO", do we really get upset, hurt and see the other person as selfish? Or are we able to appreciate the clear and honest answer that allows us to move on?
It should be totally ok to say no if you have to sacrifice own needs to help someone else. Sometimes we may help, other times not.
I've searched the internet for good examples of saying "NO", and here are a few lines that have proven helpful to me and might be helpful to you if you struggle sometimes as well:
1.I have a conflicting initiative.
2.I am not planning on doing this.
3.I have no intention of doing this.
4.This is not included as part of my priorities.
5.I am not available for this.
6.This is not interesting to me.
7.No.
I have to admit that the last one is the most challenging to me! What is your preferable way of saying "NO" to someone you want to nurture your relationship with? Where is your next opportunity to practice saying "NO" to others respectfully and learn how to keep your level of discomfort at a minimum level? If you are looking for a chance to get really close to your personal and unconscious values, you have a lot to look forward to when practicing your "NO"!