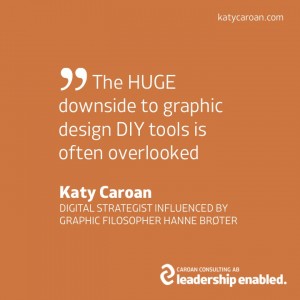 Lately in social media, there has been a notable increase in interest when businesses and employers make use of images. Many times these images will take off and be shared across various social media sites such as Facebook and Pinterest. If you are looking for ways to use visuals in your social media efforts, below are a few of the more popular types of visuals.
Image Quotes – One very popular, and highly shareable, type of image to use for social media is that of an image quote. These types of images can be as simple as text on a colored background or they can be paired with an inspirational image. Making your own image quotes is easy using an image editing program or using online options such as Quozio.
Infographics – This is another type of image that has seen much popularity across social media sites. Simply put an infographic is a visual representation of data and information that is presented quickly and clearly. These can also be easily made through free online sources such as Piktochart and easel.ly.
Graphs – Graphs can be great for social media sites to help drive home facts or information to your audience. When paired with a small informational sentence, graphs can help give viewers a clear picture of the information stated. Additionally, they see great popularity for sharing on social media sites.
The tools are easily available to all of us, we are only limited by our courage, creativity and skills in graphical design. The downside to this increased access is bad design, inconsistent branding and overuse of nice to have functionality. Stay tuned for an upcoming interview with a graphical designer who sees many professionals turn unprofessional when doing graphic designs all by themselves.
Katy Caroan
As an internationally recognized partner, Katy Caroan inspires you to pursue business opportunities in combining technology with leading edge strategies - The Professional Reputaton, based upon the responses from 13 colleagues and customers in June, 2013. Analyzed and presented by Per Frykman AB.