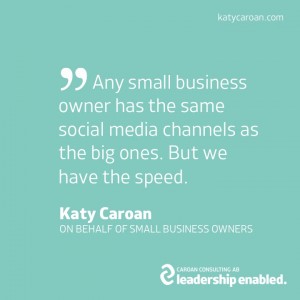 As a business leader when it comes to social media you want tools that can get the job done quickly and help you to maintain your presence as one of the "go-to" people for industry news. Because of this it is important that you have the proper tools to help maintain your online brand. Below are 3 time saver tools to help keep you in best position social media wise.
Tool #1 – Hootsuite:  Hootsuite is a great tool for those who are looking to maintain multiple social media streams and who want a convenient place to keep track of information. With Hootsuite, users can link multiple social media accounts such as Twitter, Facebook, and LinkedIn. In the dashboard, you can set up searches for keywords, keep track of you messages, and pre-schedule postings. Allowing you to complete all your social media requirements  in one place.
Tool #2 – Google Alerts: With new information being discovered and added to the web each day, it can be hard to stay up to date on all the latest going-ons. With Google Alerts, you can set up to have daily, weekly, or "as-it-happens" emails with the latest information sent to you on your chosen keywords. There is no limit to the amount of Google Alerts you can have and you can choose the types of results you are informed about. Options for results are: news articles, blog posts, videos, discussions, and books.
Tool #3 – Crowdbooster: When it comes to social media, you want to make sure that you are getting the best results from your efforts and there is no better way than to make sure your posts are being sent to your followers at the prime times. With a tool such as Crowdbooster, you can save yourself the time of analyzing your social media analytics. This tool does it for you and shows you when your best posting times are.
The tools mentioned above are just a few of the different programs that can help you to manage your social media and save you time.
Which other social media tools do you find valuable to save time and stay on top of events? Share below!
Katy Caroan
As an internationally recognized partner, Katy Caroan inspires you to pursue business opportunities in combining technology with leading edge strategies - The Professional Reputaton, based upon the responses from 13 colleagues and customers in June, 2013. Analyzed and presented by Per Frykman AB.